Features
Materials Science ranked top 1% in ESI
2015-06-24
According to the latest data released by ESI (Essential Science Indicators), the Materials Science in Jiangsu University ranks among the top 1% of ESI in the world and is still moving up in the ESI Inte'l Discipline Ranking.
To meet the industrial strategic needs, School of Materials Science has put forward a detailed plan to help build up a research-oriented school, aiming at the international forefront to deal with general scientific problems in materials and the national base for substantial contributions to regional economy. Besides, the research layout has been formed with 5 labs and 1 institute, including Jiangsu Key Lab of High-end Structural Materials, Jiangsu Key Lab of Materials Tribology, Key Lab of Metal-base Composite & Functional Material of Mechanical Industry, Jiangsu Key Lab of Photonic Manufacturing Science and Technology, Jiangsu Research Center of Aluminum-base Composite and Material Engineering & Technology. The Institute for New Materials, led by professional teachers with overseas experience, has formed some major research directions, like Functional materials and Nano technology.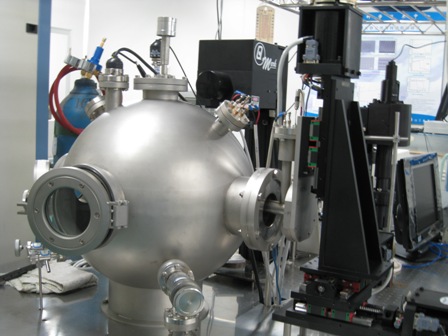 Owning a long history, Materials Science develops with an outstanding and creative research team, in which a number of domestic and foreign academicians and experts are employed as Honorary, Adjunct and Visiting Professors in JSU, including 2 candidates of "The National New Century Talents Project", 1 professor selected as "National Young/Middle-aged Science & Technology Leading Talents", 1 introduced under "National 1000 Talents Project" and many others ranked among the Provincial Dual Innovation Scheme and Provincial Distinguished Professors, etc.
During the recent 3 years, Materials Science is flourished with more than 30 national sci-tech awards, 346 SCI papers as well as 166 authorized patents. It undertakes the national 863 Program for Advanced ultra-supercritical power plants of boiler tubes, which is of significant advantages in thermal and nuclear materials. Till now, Materials Science has been offered more than 50 million yuan from the national and provincial funds.
Recently, Institute for Materials Science and Engineering has been enhancing the influence of the discipline by holding international conferences and constructing international collaboration platforms, among which the 2nd International Congress on Advanced Materials (AM2013) and the Eighth International Conference on Molecularly Imprinting (MIP) are successfully held. School of Materials Science and Engineering also keeps close relationship with more than 10 universities abroad for further research cooperation, including Harvard University and Purdue University in America, RWTH Aachen University in Germany and Aarhus University in Denmark with 3 international collaborative research centers: Sino-Danish Joint Laboratory, China- Austria Joint Research Center for Advanced Opt- electrical Molecular Functional Materials and JSU- University of Auckland Joint Research Center.