Features
JSU-GU Confucius Institute Celebrates 5th Anniversary
2015-11-17
The 5th Annual celebration of the JSU-Graz University Confucius Institute and the inaugural ceremony for the book Cultural Space were held at Graz University in Austria on October 30th 2015. Dr. Barbara Eibinger-Miedl, Governor Spokesman of Steiermark State, Austria addressed the ceremony. Over 200 people attended the grand ceremony, including Martina Schr?ck, Vice Mayor of Graz City, Prof. Martin Polaschek, Vice Rector of Graz University and Mr. Dong Weiguo, Chinese Counselor of Education at the Austrian Embassy.
Dr. Barbara Eibinger-Miedl commended the Confucius Institute's great contribution to enhancing bilateral cooperation and cultural exchange between China and Steiermark State.
At the ceremony 10 folk artists from Beijing presented Chinese folk arts, including Guqin making, paper-cutting, kite making, Beijing Opera Facial Mask, Kongzhu, Chinese Herbal medicinal perfume, rubbing and Beijing Maned Figure making. These last three were brought to the citizens of Graz for the first time. The delicate performances of these Chinese National Intangible Culture inheritors amazed all attendees. A popular local orchestra performed several traditional Austrian works such as The Blue Danube and cooperated with Chinese musicians in playing Chinese music such as What a Beautiful Jasmine.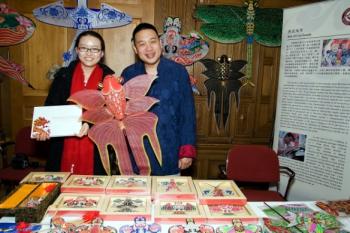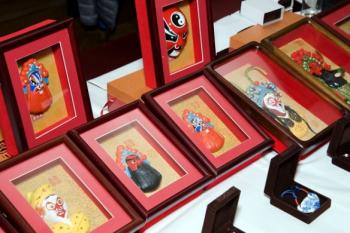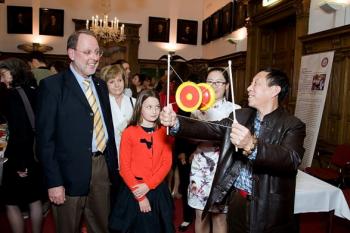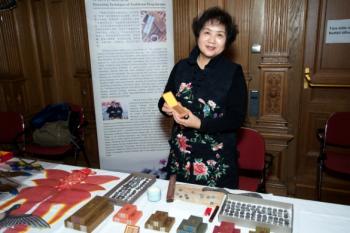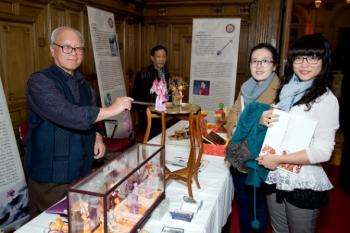 Ms. Daniela Unger-Ullmann, Dean of the Confucius Institute, and Ms. Maria Kravanja introduced Cultural Space, the newly published book by the institute and held a discussion on it's significance.
The Confucius Institute at Graz University began in October 2010 at Graz, Austria. The founding institutions are Jiangsu University, China and Graz University, Austria.