News & Events
Nobel Laureate Sir Richard John Roberts visited Jiangsu University
2019-07-05
From June 27 to 28, the Nobel Laureate in Physiology or Medicine, Sir Richard John Roberts, President of the Noble Alliance, was invited to JSU being our Honorary Professor and the Honorary Adviser of the International Genomics Research Centre of JSU.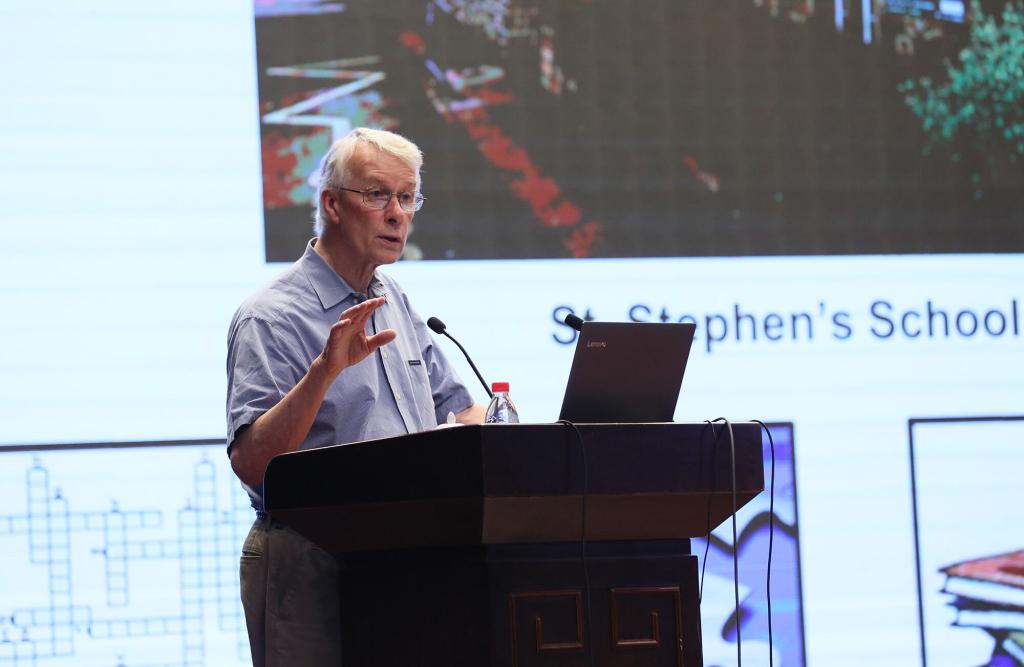 Sir Richard John Roberts is an outstanding scientist in life sciences, an academician of the Royal Academy of Sciences and an academician of the American Academy of Humanities and Sciences. He is mainly engaged in the study of gene structure and mRNA shear mechanism of eukaryotes. Sir Roberts won the 1993 Nobel Prize in Physiology or Medicine for the unique discovery of broken genes.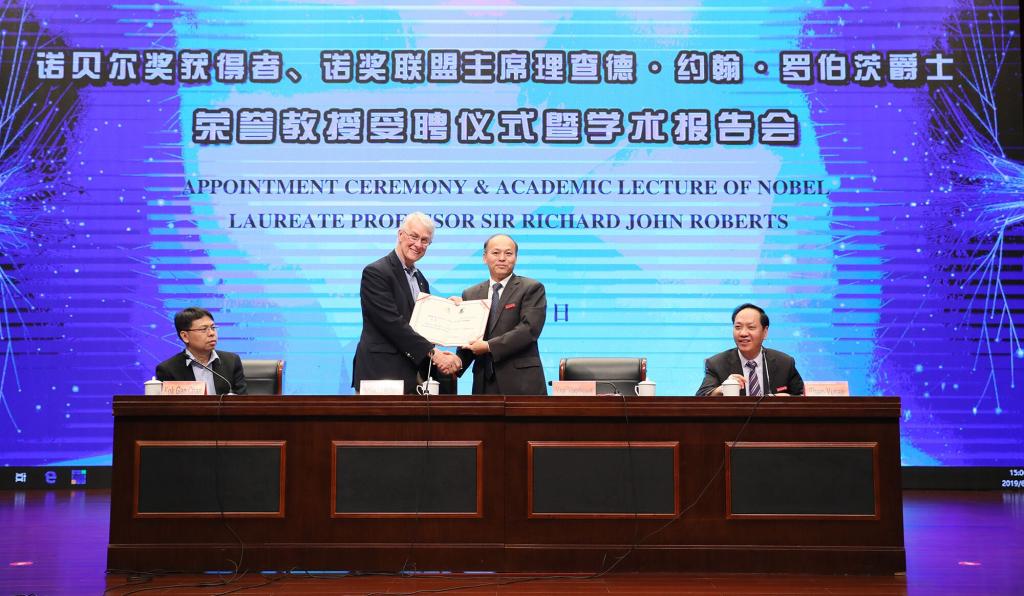 On the afternoon of 27th, the ceremony and academic lecture were held in the auditorium. President Yan Xiaohong, Vice President Zhao Yutao, Malaysian Academician Chen Guoyin, and nearly 500 teachers and students attended the ceremony. Sir Roberts made two lectures titled "The Path to the Nobel Prize" and "Food is Medicine for 800 million people" to the teachers and students.
On the 28th, " Face to Face with Nobel Laureate ", Biological Medicine Academic Salon was held in the Conference Centre, Vice President Wu Chunduo took the host. Sir Roberts has put forward a series of suggestions for research in JSU: encouraging the students and teachers to communicate more in English; encouraging scientific research in the field of bacteria; encouraging the scientific research to pay attention not only to the number of papers published in journals with high impact factors, but also to the quality of research and to make meaningful research.
During his visit, unveiling ceremony of the International Genomics Research Centre of JSU was also held. And Sir Roberts was appointed as the honorary consultant of the Centre.