News & Events
Launching of 5G Technology at the Affiliated Hospital of Jiangsu University
2019-05-29
On 17 May, 2019 the Affiliated hospital of Jiangsu University signed an agreement with Zhenjiang Branch of China Unicom for the launching of 5G medical strategy cooperation. Dignitaries who were present to witness this agreement included Xu Wen, Vice Mayor of Zhenjiang City, Prof. Wu Chundu, Vice President of JSU, Hu Yunxia, Director of Zhenjiang Health and Care Commission, Members from Affiliated Hospital of JSU and some executives of Zhenjiang Branch of China Unicom. With this agreement, 5G medical services introduced on campus began to deliver community services concurrently. On the same day, the Affiliated Hospital and the Jiangsu University's hospital (Community Health Service Center) launched the 5G telemedicine. Many doctors conducted online consultations for patients with the help of the 5G technology.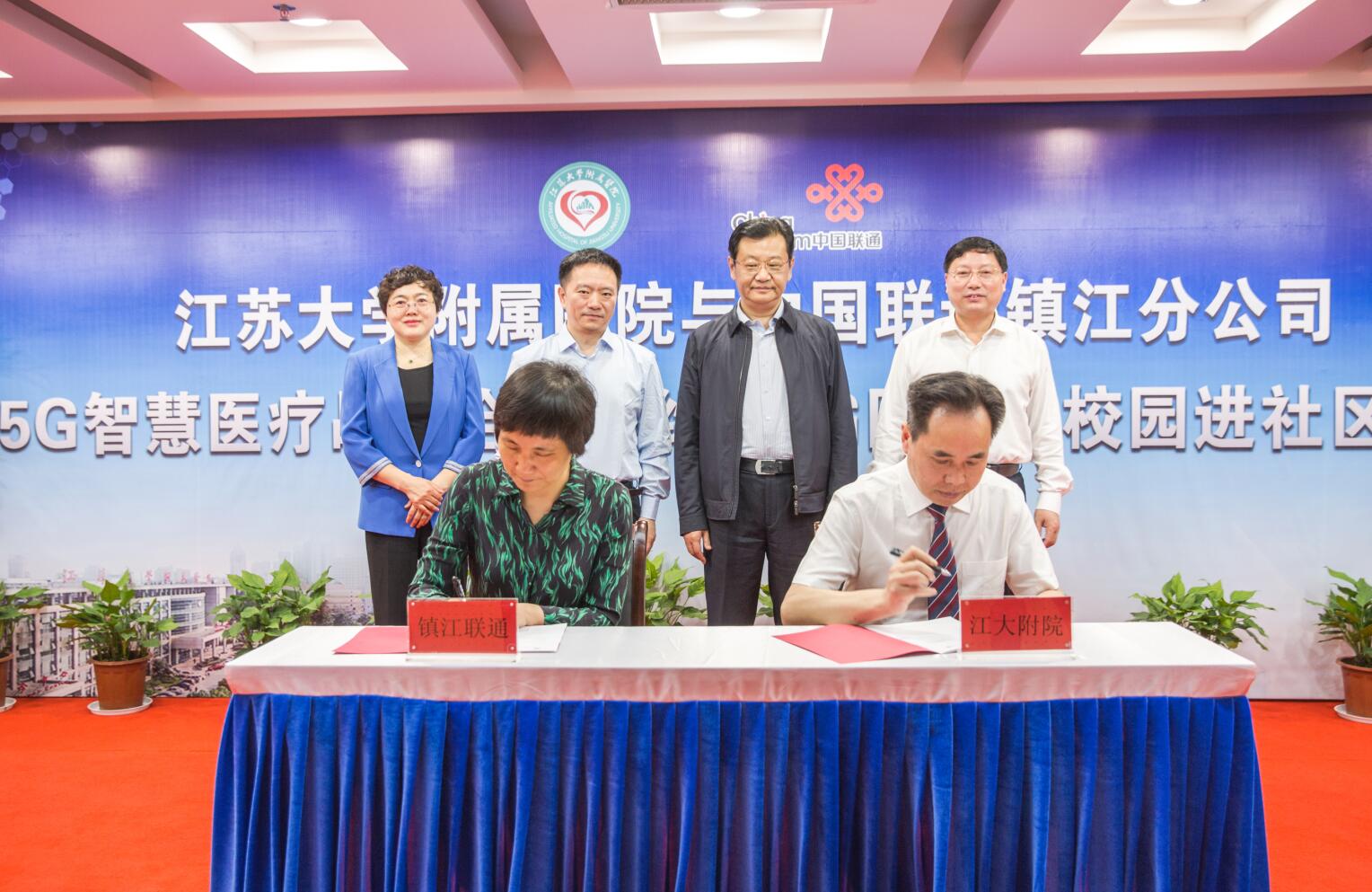 Prof. Wu Chundu, pointed out that the 5G technology has great potential in pre-hospital first aid, remote diagnosis, consultation, ward rounds and surgical instruction among others. Furthermore, he explained how this technology could provide teachers, students, and the community with better medical services. In addition, one can enjoy the online medical services provided by the Affiliated Third-Grade Class A hospital on campus. Online health consultation, prescription and cloud pharmacy delivery services are available now online.
The Affiliated Hospital and Zhenjiang Branch of China Unicom have reached a strategic consensus on the proposed technology. It will make full utilization of information technology such as 5G network, big data and artificial intelligence (AI) to make unremitting efforts in optimizing service flow, accelerating the construction of medical facilities and building emergency treatment networks. This will facilitate exploring medical services for the aged at home so as to satisfy people with more convenient services.