News & Events
JSU held the 5th Overseas High-level Talent Forum
2019-01-04
From December 27th to 29th, Jiangsu University successfully held the 5th Overseas High-level Talent Forum. 82 outstanding overseas talents from 18 countries and regions. The universities which they were from including Harvard University, Princeton University, the University of Manchester, University of Birmingham, National University of Singapore, Nanyang Technological University, McGill University, the University of New South Wales, and Leiden University.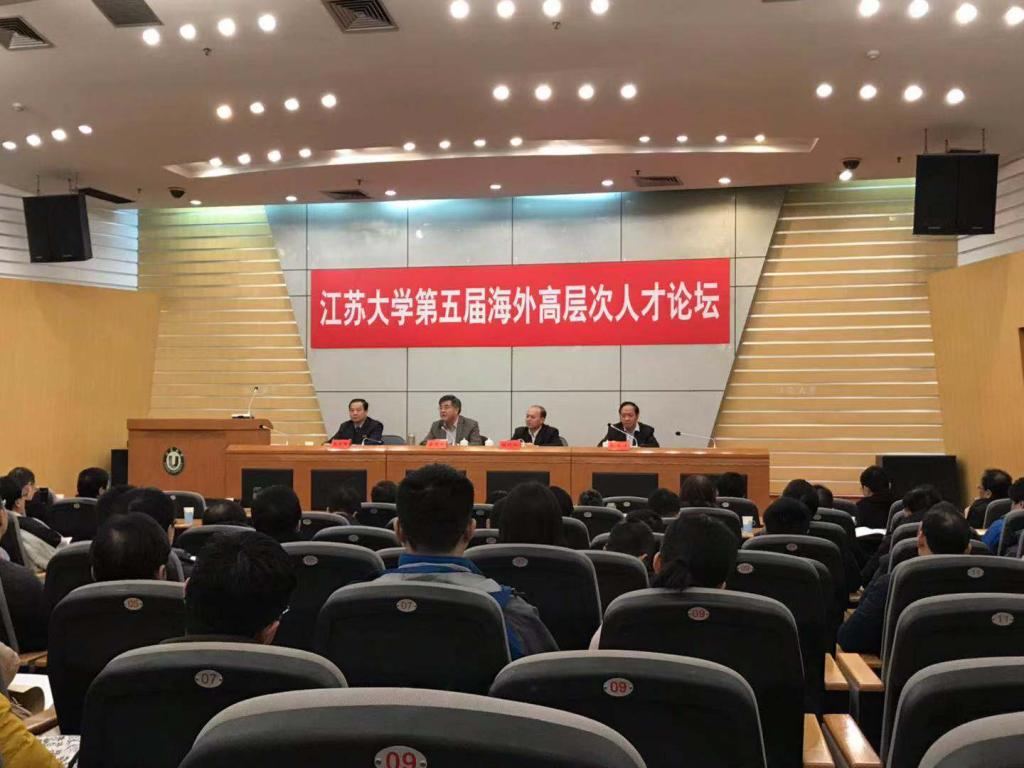 The 5th Overseas High-level Talent Forum was grandly opened on the 28th. Prof. Yuan Shouqi, Chair of University Committee, JSU, Prof. Yan Xiaohong, President of JSU, Mr. Gao Qingguo, Vice Chair of the University Committee, JSU, attended the opening ceremony, Prof. Zhao Yutao, Vice President of JSU, hosted the opening ceremony. More than 200 overseas talents and faculty of JSU attended this forum. After participants watched Jiangsu university propaganda film, Prof. Yuan delivered a speech on behalf of JSU. After the opening ceremony, the participants reported in groups from personal experiences, academic achievements, and work to be carried out after joining JSU.
Our university efforts have opened up an impeccable channel for talents, comprehensively reviewed the specific situation of each talent, and decided the hiring results according to the implementation method of the "Jinshan Scholars Program".
On the 29th, overseas talents visited the JSU History Museum, and organized academic reports, laboratory visits, seminars and other activities in different academic schools.