News & Events
Pan Zhongli, Distinguished Guest Professor at JSU, won the 2017 China Government Friendship Award
2017-10-13
On September 29, 2017, Chinese Government Friendship Award ceremony was held at the Great Hall of the People. Pan Zhongli, professor at the University of California, Davis, and researcher at the Western Research Center of the Ministry of Agriculture who was nominated by JSU, received his award from Vice Premier Ma Kai as the winner of 2017 Chinese Government Friendship Award.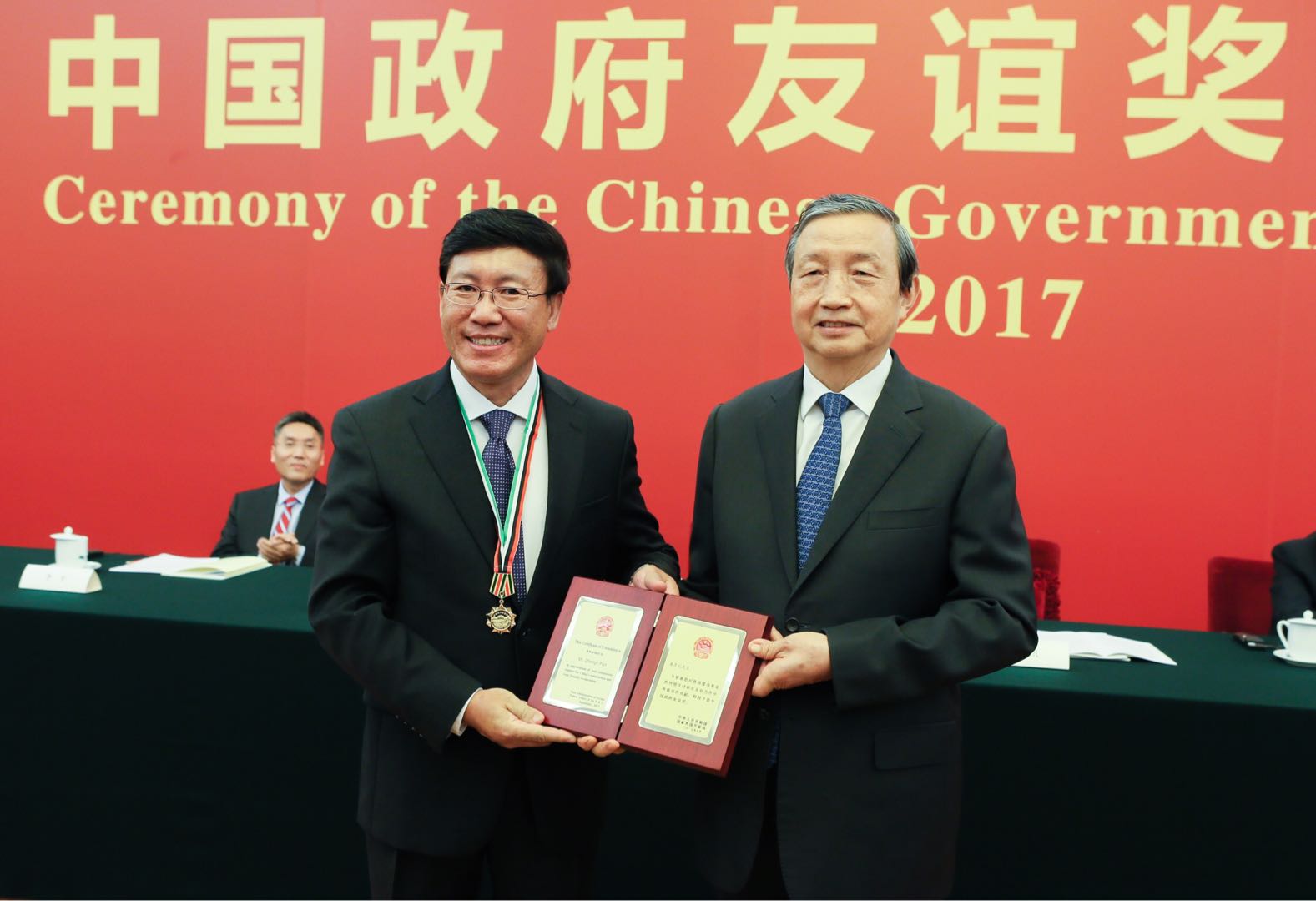 The Chinese Government Friendship Award is the highest honor awarded by the Chinese government to foreign experts who have made outstanding contributions to China's economic and social development.
Prof. Pan Zhongli was employed as Distinguished Guest Professor of JSU in 2007. He has made a number of breakthrough achievements in the development of catalytic infrared technology and its application in agricultural products drying, fixing, sterilization, inactivation enzymes, significantly broadened the research content of food science in our school, which strongly supported the construction of the subject direction of "Food Processing Technology and Equipment" and played an important role in the construction of the discipline of food science and engineering superiority.