News & Events
18 JSU Students Attended the Summer Program for Innovation Engineering Design
2016-09-08
From August 18th to 30th, Prof. Pan Tianhong from School of Electrical and Information Engineering and Prof. Zhu Yifu from School of Computer Science and Communications Engineering led a delegation composed of 12 undergraduates and 6 graduate students to attend the Summer Program for Innovation Engineering Design (SPIED) held in Yamaguchi University. Our delegation won three first prizes, five second prizes and nine individual prizes.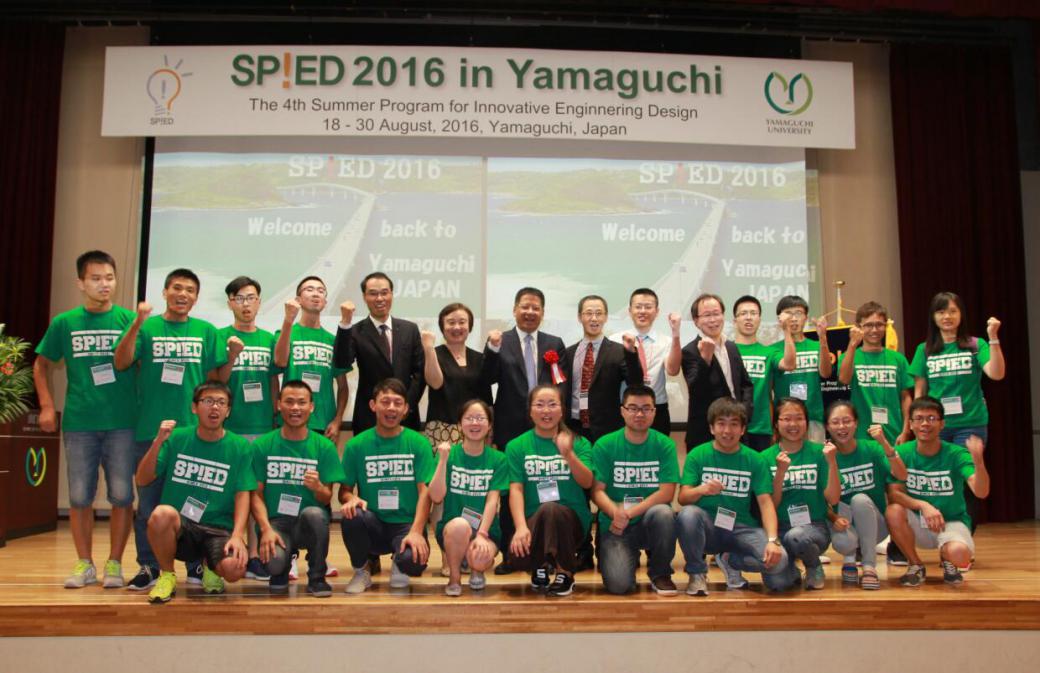 There are more than 100 students from 10 universities of three countries took part in the SPIED project. This is the largest competition of this type. Participants undergo a rigorous assessment and selection process. It draws great attention from governments of China, Japan and South Korea. Mr. Katsuhisa Hironaka, Vice Governor of Yamaguchi Prefecture, Mr. Xu Zhangen, Consul General for South Korea in Hiroshima, and Mr. He Zhenliang, Consul General for China in Fukuoka attended the opening ceremony and delivered congratulatory speeches. They highly appreciated the SPIED project influencing on enhancing the students' creative design capabilities and contacts created between the students from the three countries. The Presidents of Yamaguchi University of Japan, Kunsan National University and Chungbuk national University of Korea also delivered speeches. Prof. Yuan Shouqi, president of Jiangsu University, also sent a congratulatory message, urging the students to cherish the opportunity to promote academic exchanges.
SPIED is co-sponsored by Jiangsu University of China and Yamaguchi University of Japan. The topic of the competition was "Share quality teaching resources, establish international innovative teaching platform". It offers a platform for undergraduate and graduate students majoring in mechanical, electrical, measurement and control, light information, electrical, electronic, computer and others to enhance their innovative ability. This is the 5th annual competition hosted on a rotating schedule among the three countries each summer.