News & Events
Delegation from Prince of Songkla University in Thailand Visited JSU
2016-08-30
On August 25, a delegation from Prince of Songkla University in Thailand visited our university. The delegation was led by Ms. Tippawan Jantamaneechot, the Assistant Principal of Prince of Songkla University. President Yuan Shouqi greeted the delegation and was joined by the leaders of the International Office and Overseas Education College.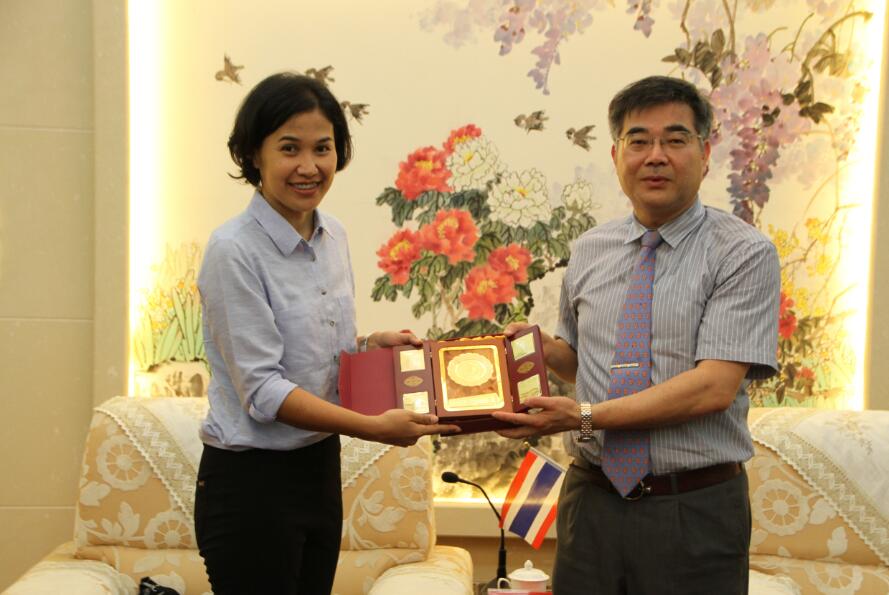 President Yuan described the basic situation of our university, especially the status of international development. He highlighted the Tri-U, which has developed into an annual academic conference in which more than 30 universities participate. Meanwhile, he hoped that JSU and Prince of Songkla University could collaborate on student exchange, teacher training, and more. He sincerely invited Thai students to come to study at Jiangsu University.
Ms. Tippawan Jantamaneechot briefly described Prince of Songkla University. She said they attach great importance to students' Chinese. Historically, they have offered Chinese language courses and carried out a number of collaborative projects with Chinese universities. She was very eager to promote academic cooperation with Jiangsu University and is willing to continue to dialogue about specific cooperation projects.
After the meeting, the delegation came to the Overseas Education College, where they met with leaders of International Office, Overseas Education College and School of Management about the cooperation projects.
Additionally, the delegation visited the university library and the History Museum. Our honored history and excellent teaching facilities left a deep impression on the delegation.