Features
The Opening Ceremony for the Cross-Cultural Park
2018-04-03
On March 28th, 2018, the opening ceremony for the "Cross - Cultural Park" for graduate students of Jiangsu University, took place in the graduate school building.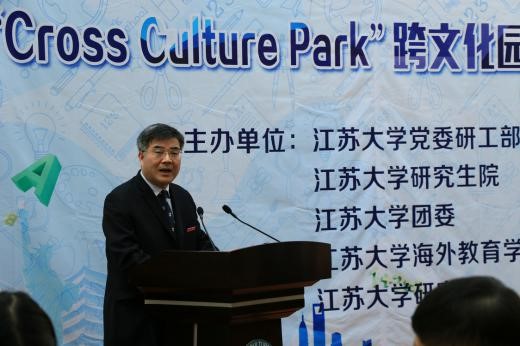 At the opening ceremony, Professor Yuan Shouqi, Secretary of the Party Committee of JSU gave a speech. He pointed out that our university's education for overseas students in China has entered a new era of "improving quality and increasing efficiency" and has made positive progress in advancing the construction of high-level, characteristic and international research-led universities.
During the activity, Chinese and foreign graduate students conducted group discussions. The students shared some of their impressive learning experiences in 2017 and looked forward to the academic and life plans in 2018. After the discussion, each group elected one delegate to communicate about "My 2018".